We create 360+ live,
hybrid and
virtual


experiences
Wishes you all to stay safe and healthy
Let's take
care

of each other
Last update: May 7, 2020
CORONAVIRUS (COVID-19) INFORMATION
The health and safety of our clients, event attendees, employees and suppliers are a priority to VIBE Agency.  We will make sure you and your attendees feel safe at your event.
We are closely monitoring government policy changes, Centers for Disease Control (CDC) guidelines, government mandates, and public health advancements. We will continue to make changes as necessary or appropriate to our protocols and procedures.
On this page you will find an overview of recent updates and links to reliable sources and reports. We are doing our best to keep up with all the changes. The situation is very fluid with authorities, suppliers and airlines changing policies at a rapid pace.
Covid-19 case trackers
Guidelines for travelers
Other useful information:
"With grace and humility throughout, Vibe agency did everything to ensure our conference event was flawlessly executed according to the brief. Bravo to Valerie and the team for masterminding a truly memorable experience for all of our attendees."
"This virtual team building was great fun! I Loved the creativity with the team names! Thank you the VIBE for reconnecting us!"
"I believe in good energy when I work and that is exactly what I get every time I work with Vibe. My perception of the agency is good vibe!"
"Creativity / Always solutions driven / The Team and their energy /  Understand the brands and their universes / Team work & partnership"
"It has been a pleasure to work with the VIBE Agency, specifically Valerie Bihet. Her solid understanding of the brand, her creativity, relentless attention to details and reliability were beyond my expectations. Her constant input and professionalism contributed to make this event a memorable experience, all within our budget. We've truly enjoyed working with her and her team and wish to do so again in the future."
"Everyone in L'Oréal TRAM is extremely happy and complimentary of the latest and greatest The Way We Roll, The Way We Rock event! From the venue, to the team building activity and lastly the cocktail hour, it was perfection! Yannick was very happy and really enjoyed it."
"…THANK YOU for your never ending commitment, attention to details and drive to deliver a perfect service to everybody during our meeting. It was a great week with both of you. A pity we live so far away..I hope you will be able to relax now a bit and spend Xmas with your loved ones. This is a joyous season to take a step back from our busy lives and enjoy time with family and friends.With all my gratitude. PLEASE TAKE CARE and see you next year for new adventures…"
"They offered us impeccable, elegant, and most importantly, efficient work always with a smile. Their concern for detail and perfection tailored to every clients needs were exactly what we look for."
"Great team of professionals, very dedicated, problem solving and carrying that no matter what get things done!"
"I want to take this opportunity to tell you one more time how essential you and your team were to the successful out-come of our very first Global Leadership Team conference. Every little detail was taken care of and no one – or thing – was left un-attended. I personally enjoyed working with you and look forward to doing so again very soon."
"Thank you for your continuous support and outstanding work with us during this very successful IMF. You made all the logistic aspects of the event smooth and accomplished a tremendous amount of quality work under very short deadlines: hats off ladies! Looking forward to working on the next IMF with you and congrats again on this great outcome."
"From the absolute bottom of my heart, thank you for everything this past week. You were responsive, proactive, available, flexible, kind, patient… everything we needed onsite. So thank you thank you thank you. Please do pass my appreciation on to Ivy, Cory, Andres, and the other great man who's name escapes me – such a fabulous team."
"Thank you for taking the time to understand our core values and to thoughtfully infuse aspects of them into each part of the conference. Also, we loved how you always came to the table with creative ideas and solutions in how to deliver the content in ways that made the workshops not only educational but fun for everyone. BRAVO! to all of you for masterminding a truly memorable Sales Training Conference and experience for all of our participants. It couldn't have been better."
Companies that will thrive are companies that have a strong connection with their employees and customers; as a forward-thinking agency, we are re-inventing the virtual and live experience to enable brand leaders to be one with their audience.
Here is a snapshot of one of our latest virtual events.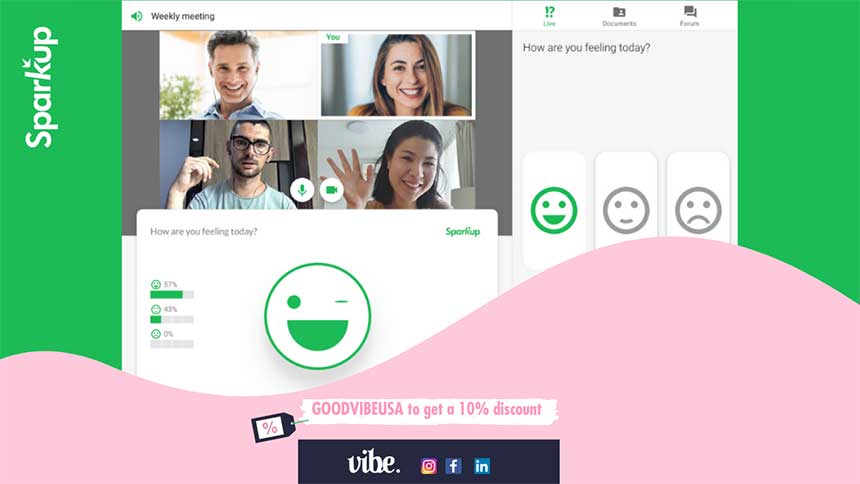 An app that enables each participant to speak up and contribute to every virtual meeting, training or event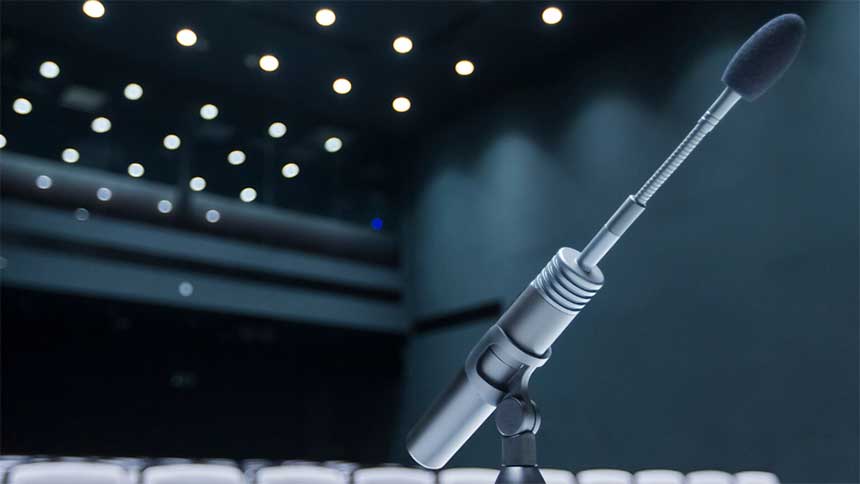 In the New Normal, going virtual is the new trend with multiple opportunities to engage with your audience. Our team will be there to make this a smooth transition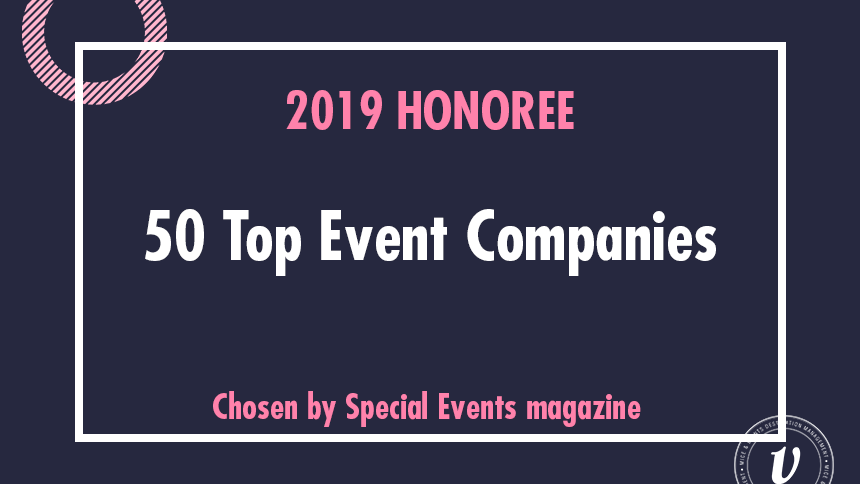 Vibe Agency was recognized as one of the Top 50 event companies by Special Events magazine
As a forward-thinking full production service agency that truly understands branding and the corporate world,
we always put our clients first.
Today, we are more than ever committed to deliver positive lasting brand experiences that foster results.
And we do so by bringing the VIBE of your business to life.
Join our FREE newsletter and receive exclusive content, tips, trends, ideas and more.